About Dr. Adrianne Ahern
Byline:
Dr. Adrianne Ahern is a peak performance psychologist, speaker, and author of Snap Out of it Now! Her innovative tools, including neurofeedback, help anyone seeking excellence achieve better performance in all areas of life by identifying mental obstacles and retraining the brain. To reach Dr. Ahern to book her for a speaking event or to make an appointment, email info@adrianneahern.com.
Broadcast Introduction:
Dr. Adrianne Ahern (SAY AYdree-ann AY-Hurn) is a peak performance psychologist, speaker, and author of the new book Snap Out of it Now! Dr. Ahern works with top athletes, CEOs, and others seeking excellence to get the hard-wiring of their brains to work for them, not against them. Her innovative methods, including neurofeedback, can be applied in all areas of life, from a lower golf score to better sex. Dr. A says, by making our unconscious conditioning conscious, we can reach true peak performance - at work, in relationships, and in life. You can pick up your performance tool by visiting www.SnapOutofitNow.com. Welcome, Dr. Ahern.
Full Bio: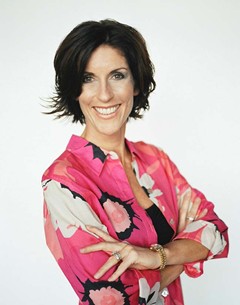 Adrianne Ahern's pioneering work in identifying and developing human potential began during her studies in clinical psychology, earning two master's degrees and then her doctorate from the California School of Professional Psychology in Berkeley in the process.
Dr. Ahern lectures and leads workshops throughout the country on the Snap Out of it Now! method. Dr. Ahern's breakthrough methodology was developed over the last decade through her work with hundreds of clients, both in her own practice and in her consulting role at the prestigious Scripps Hospital in La Jolla, California.

Through 15 years of private practice, organizational consulting, and advanced research focusing on human athletic potential, Dr. Ahern developed these unique tools that integrate the disciplines of psychology, psychophysiology, neurofeedback, and personal achievement analysis. Dr. Ahern's clients and readers enjoy her unique strategies for bridging gaps between the heart, mind, and body and use them to realize their goals.
An avid athlete in her own right, Dr. Ahern loves to ski and golf and surfs when she can. She and her husband divide their time between Reno, Nevada, and La Jolla, California.
If you would like to interview Dr. Adrianne Ahern, please contact the Office of Dr. Adrianne Ahern at 1-800-753-1417 or info@SnapOutOfItNow.com.